Baby shower cakes
I made alphabet block cakes for Devika's baby shower! Unfrosted, unfilled cakes, cut into "cubes". Jen baked a chocolate cake, and it was similarly dissected. Anica working on the raspberry filling for the chocolate cakes. Jen getting the white cakes ready for the lemon curd. Finished cakes! I also made some chocolate truffles and chocolate covered pretzels when I was...
http://walyou.com/stargate-cake/ →
The Stargate cake is making the rounds again! Now I need inspiration to top it! Does anyone have any ideas?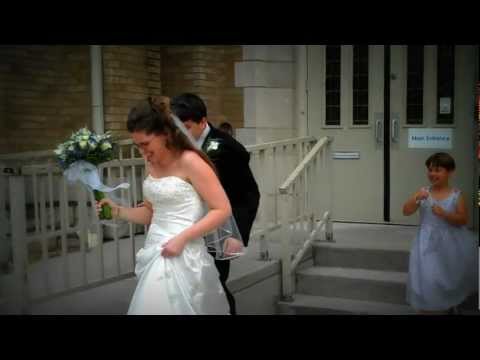 Save the apostrophe!!! →
"University of Oregon officials are actively monitoring the recent outbreak of swine influenza in Mexico, the United States and Canada. At this time, there are no cases reported in Oregon and there is no immediate impact on the university, its community or operations.  As in all situations of this nature, the UO is working closely with local and state health officials to share information...
Stargate cake video
Evan got an HD video camera for his birthday, and documented the cake, and set it to the Stargate theme.
Timelapse piping
This was too cool to not share.
Making of the Stargate cake
So, seeing as my cake has already been featured here, I thought I should actually get my own blog post up. The backstory: this year, as many of you know, I took a couple of cake decorating classes. So, for Evan's 25th birthday, I wanted to make him an awesome cake, but I didn't know what to make. I had pondered making an iPhone cake, but that's been done (and done well, I might...
Science: A Beautiful Sunset, Painted in... →
This grad student CLEARLY has more free time than I do.
Top 10 Inventors Killed By Their Inventions →
RNA cupcakes
I made cupcakes for Emily's defense party. They are chocolate Devil's food cake filled with mint chocolate ganache topped with mint buttercream frosting. It takes a lot longer to frost 34 cupcakes than I thought it would. Had to buy a special sheet cake box to carry them all. I had to pull out a diagram to make sure I got it right. Emily with her dessert. It was a big hit.
Wilton Course 2
So, I've been done with this class for almost a month now, and I'm just getting around to posting about it. Man…I'm terrible at blogging. Le sigh. Anyway, this class was royal icing flowers and we, you guessed it, made flowers out of royal icing. Here are my favorites: Apple blossom Mum Primrose Daffodil Rose Pansy Daisy We spend the first three weeks...
LASIK →
Evan got LASIK and I got to watch!
Evan's car got broken into this morning. →
Wilton Course 1, Lesson 4
Okay, so I'm a little late posting this (so late in fact, that I have my first class in Course 2 in 2 hours). We started with practicing roses. Not mine, but another girl's in the class. We used Hershey's kisses as the rose centers! How much fun is that! Also, I forgot to mention…both Devika and Erica ditched me this last week of class, so you're only going to see...
Practice cake
Tomorrow will be my last class in Course 1. :( So tonight I had to bake and ice a cake in preparation. Went with red velvet, because that was in my cupboard. This is the paper towel I cooled it on. MMMM…FOOD COLORING! Here it is all dressed. Pre-paper towel. It looks a lot better now that I've smoothed it. Anyway, I'm sure you're all wondering what I do with the...
Wilton Course 1, Lesson 3
Three down, one to go! I put off posting this for a while because I didn't really like the cake I did this week. I went in without a plan, and it shows. But Erica and Devika made awesome cakes and they need to be posted. Starting cakes: You can see I started off well…nice yellow frosting…but it was all to go downhill from here. Erica has peanutbutter butter cream on her...
Wilton Course 1, Lesson 2
Today's class was MUCH better! And we've decorated our first cakes. We came in with a baked, frosted, undecorated cake. Here they are! Erica's: Devika's: And mine: You can see Erica and Devika are using the ol' parchment paper trick to smooth the top and sides of their cakes. I'd already done mine at home. And look! My cake matches my tupperware!...
1 tag
Wilton Course 1, Lesson 1
As some of you may, or may not know, I recently signed up to take a cake decorating class at Michael's Craft Store. Today was my very first class! Unfortunately, the very first class was a bit boring, but I have high hopes for the rest. My problem with today was that, for two hours, all we got to to was fill out our little registration forms, get our class booklet, and watch our instructor...

Happy late graduation Joel! Congrats! Now let's see some pics!
1 tag
Rainbow cake!
My lab had a potluck picnic this weekend, and I signed up to bring dessert. Since Jen and I had so much fun building her crazy awesome birthday cake, I decided to try my hand at making another cake! But this one would have a surprise inside. First, the batter: That's right, I'd decided to make a rainbow cake! As you can see, I've planned ahead and made more red, orange, and...